We short on GBPUSD and Made +375 PIPs
During UK General Election the pair GBPUSD has moved strongly to the downside and broken the recent low at 1.2768. In my previous analysis, the target of the Bearish movement was 1.2775 followed by 1.2620. My recommendation was also to short the pair with the target 1.2710 that has also been fulfilled. During the UK Election market breaks the support at 1.2768 and now it is expected the bearish movement will be continued to the second target of 1.2620. It has also a chance to go upside to retest the broken support at 1.2769 and but the break of the recent high of 1.3046 can make the scenario invalid.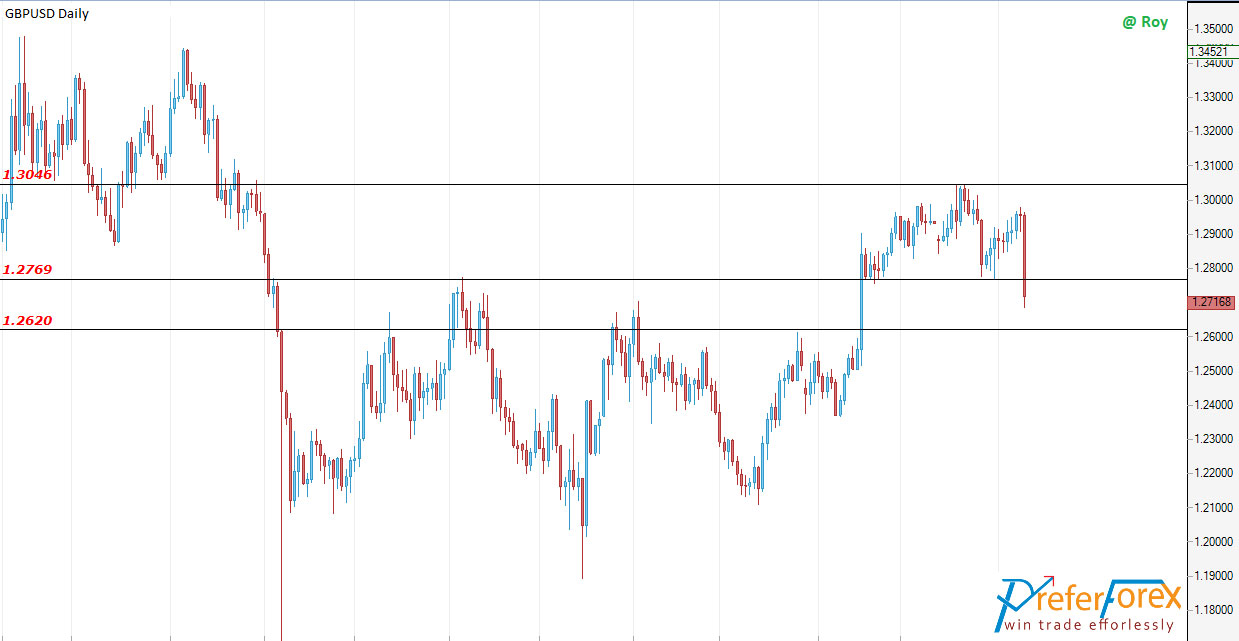 Our Forex Trading Signal on GBPUSD was as follows –
Sell GBPUSD from 1.2940, SL 1.3025 TP 1.2850, 1.2760
The signal was sent on 6th June and during the election, on 8th June the market reach the final target and our members made total +180 PIPs from this signal.
We had also another running trade which also provides our members with a big profit. The Trade alert had been sent on 31 May which was as follows –
Sell GBPUSD from 1.2940, SL 1.3025 TP 1.2850, 1.2760
This trade has also reached the final target during UK Election and booked + 195 PIPs profit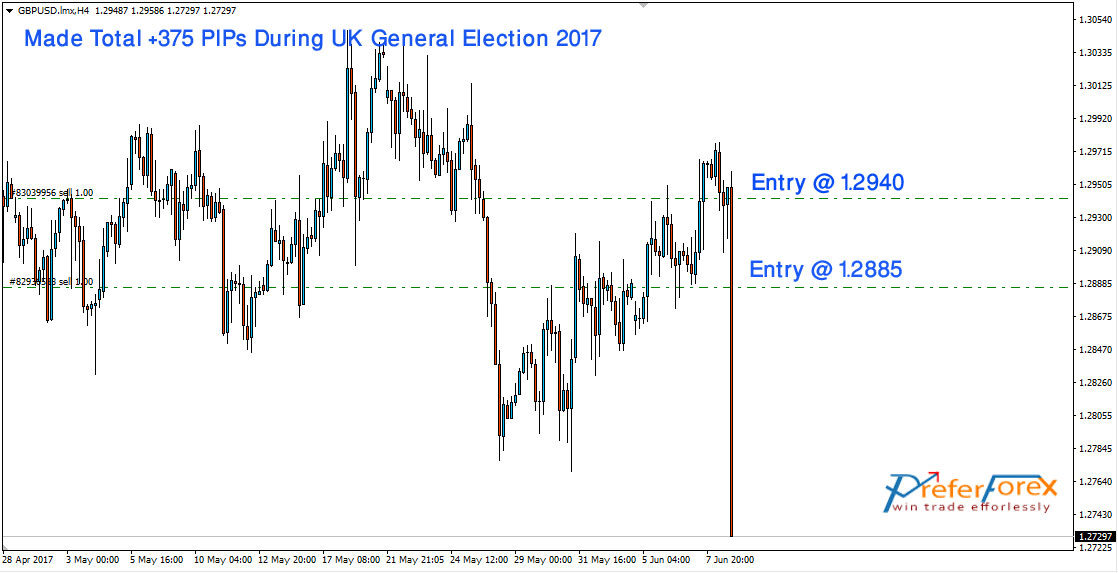 So Our members made total +375 PIPs on the big event British General election. Members Also may remember the day of the US election when we traded perfectly and made a big profit. Here about US election trading