Weekly Technical & Fundamental View
Currency Pair – EURUSD & USDCAD
Technical Analysis on EURUSD & USDCAD Video
EURUUSD Pullback After Breaking Several Highs.
We have passed a bearish week for the pair EURUSD. This bearish movement is the retracting movement of its previous bullish. The Expectation remains the same as the previous week analysis. After completing the retracing, we can expect the pair continue to bullish movement targeting 1.1345 and after successfully breaking 1.1345 the next target can be 1.1445. The scenario will be invalid if the pair breaks the recent low at 1.1110.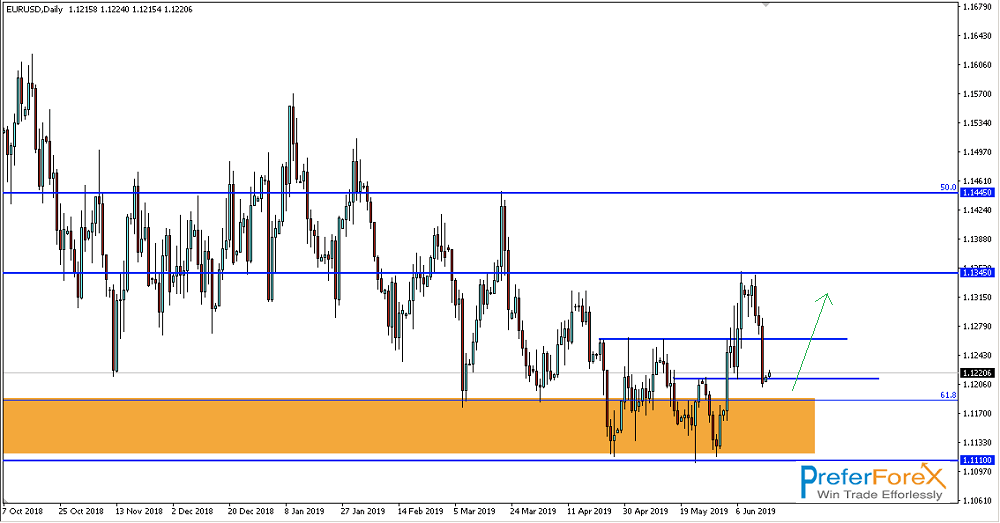 Fundamentally this week is very important for the pair EURUSD. There will be ECB President Draghi Speaks several times this week. FOMC events and Federal Funds rate announcement is this week and those facts can influence the movement of the pair EURUSD.
In this Analysis, YOU can See Market Direction & Key Point. In Our FREE Premium Member Area – YOU Will Find the exact entry Point, Take Profit and Stop Loss Price. Our Latest Close Trade Made $800 Here The trade details
USDCAD Weekly View – 
USDCAD Breaks The Support and Retracing Back.
USDCAD breaks the support at 1.3380 and the price is resting back to retest the area. The price is falling after the test the support at 1.3565. We found a bullish movement in Previous week to retest the area 1.3380 that works as resistance now. Expecting the bearish movement will continue targeting 1.3240. The scenario will be invalid if the price breaks the high at 1.3565.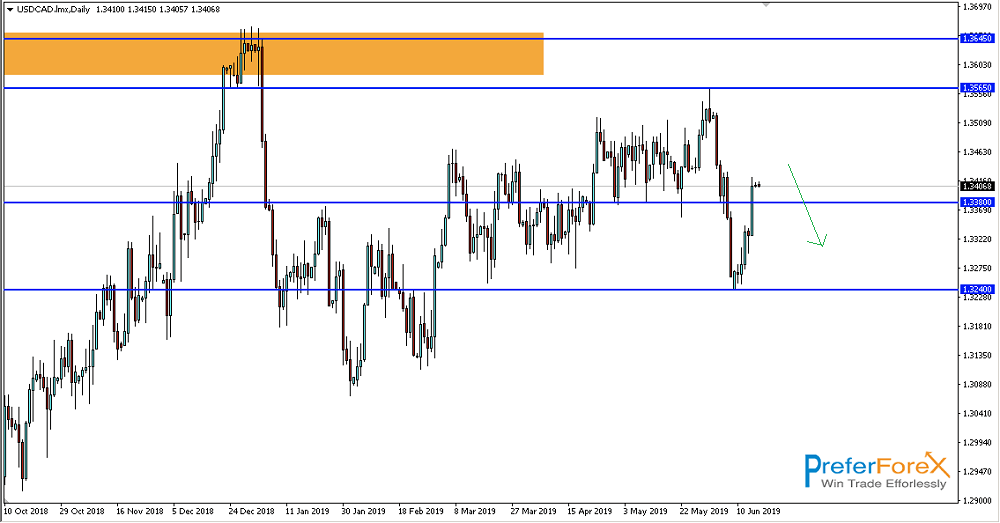 As there are some important fundamental events for the currency USD so the further movement of USDCAD can also be influenced by these events.
Try Our Forex Signals for 15 Days FREE.
Never give up your personal data to others.
No Broker Promotion, No Broker Affiliate Offer Etc.
Get Signals In Member Area and Email Alert 
Forex Membership Service FREE
Dashboard for Watching New Signals and Updates

Exclusive Chart – To show various trading opportunity

Get Email Alert for Every signal and update Trade

How to Trade with Signals – Presentation

Trade Management Guideline

15 Days FREE To try, Value $79
We Don't ask need to open an account in our affiliated broker.
Get Our Next Analysis in your email –
Only Weekly Actionable Level Sent