Trading example EURJPY 90 PIPs and running to the target.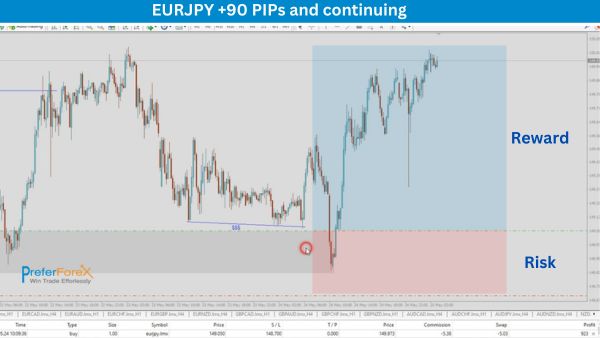 The main trend of the pair EURJPY is bullish as you can see it is breaking some recent higher highs and moving upside. The market experienced a strong supply at the top of this chart. Consequently, the sellers took control of the market to move it down. For this reason, the price temporarily moved opposite as it required a correction. After taking off the sell side liquidy we enter the buy trade. it was a pending order, hopefully, subscribers get plenty of time to enter the trade since we recoding the trade it was in 90 PIPs profit and continuing.
In this short video, we recorded details of trade you can see the signal also here.