Most institutions and professional traders use pivot points. The beauty of the turning points is that the lines are taken from the previous day's data and can project a course of action and business plan for the next day.
Pivot points are important to support and resistance levels that the price almost predictable response. Because so many traders follow pivot points you will often find that the market reacts at these levels. This will give you an opportunity to trade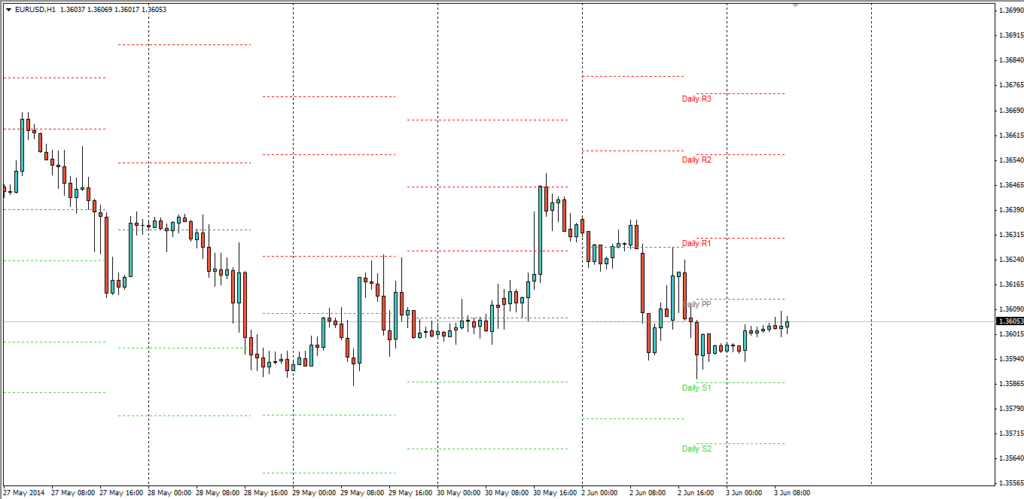 By default in the mt4 terminal, you can find Pivot Points just attached this in your chart.
The first step is to obtain the values of the final turn of day data – there are calculators that can do this for you there is also an indicator for MT4.
Second, the horizontal lines of the graph are applied. Wait for the price rebound or break the area
To learn more about Technical analysis visit my Technical Analysis section 
Similar Post