As per the price action, there is a short-term selling opportunity for NZD/USD. Here, we will discuss the trading potential of NZD/USD and focus on a trading plan that involves entering the market from the nearest supply zone.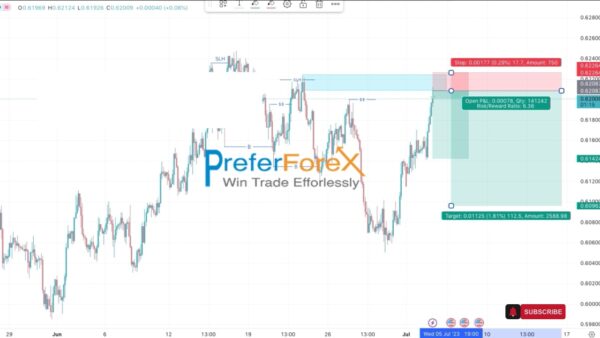 The pairs experienced a temporary uptrend. However, it's crucial to recognize the presence of a nearby supply zone, which could act as a resistance area and potentially lead to a price reversal.
Based on our analysis, we anticipate a short-term upward trend. However, on the upside there is a nearby supply zone that could potentially act as a barrier, leading to a price rebound.
Identify the Nearest Supply Zone: Here we show the nearest supply zone on the NZD/USD chart. This area represents a potential selling opportunity.
Entry Strategy:  Plan your entry by setting a sell limit order just below the supply zone. This approach allows you to enter the trade at an optimal price if the price retraces from the supply zone.
Risk Management: Place a stop-loss order above the supply zone or a level that offers a reasonable buffer. This helps protect your capital in case the price breaks out of the supply zone.
Profit Targets: Determine your profit targets based on your risk-reward ratio and consider setting them near support levels or previous swing lows.
To get our FREE trading signals in WhatsApp  Join today!
Visit YouTube: https://www.youtube.com/watch?v=m4czGfJXpSM