GBP/USD break-out was not established, attempted to recover
According to The technical view, the pair is moving to nearest Resistance but strong rejection can back it to the range.
UK Q1 GDP Event eyed.
GBPUSD Technical Overview-
GBPUSD was moving within a range bound condition by maintaining a support area at 1.2960. On 23rd April, the price breaks down the support at 1.2960 but it can't hold to stay below. On the previous week, 30th April the price went up again recover completely and close above this support. On 3rd May during NFP announcement, the bullish movement is extended more. On our previous analysis, we said that if the price holds the support then It will go up targeting 1.3270. Here the previous analysis GBPUSD range is becoming smaller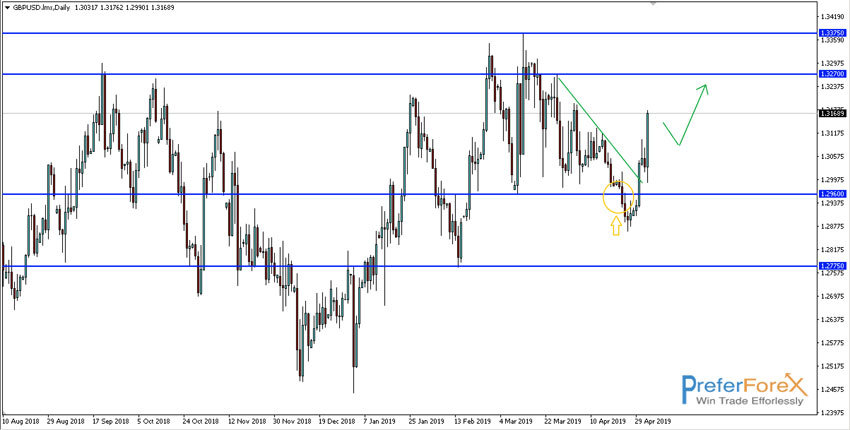 On the daily chart, it is noticeable that the price is moving up after a fake out of the support at 1.2960. The nearer resistance of the price is 1.3270 and 1.3375. The target remains the same for the upcoming week and after achieving this target the next target 1.3375 is expected.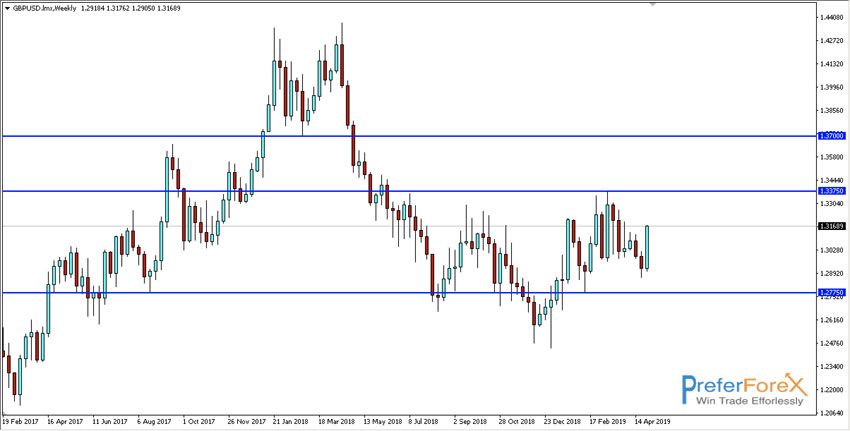 On the weekly view, it is seen that the price established a support zone at 1.27750, the bias will be bullish until the breaking of this support.  The recent top of the market is 1.3375. If the price can break the top and hold the price above the recent top, the bullish bias will become more strong and that can accelerate the price to the target of 1.37. But a strong rejection for the top can make the price to remain in this range again.
Fundamental View-
The upcoming week does not have much high impact data for the GBPUSD. The significant macro data for the week is on Friday 10th May the UK to report the GDP growth status for the first quarter of the year. Expert forecasted value is not much strong. The value is likely the same value may be printed as earlier. Brexit uncertainty also is potential.