A big movement occurred last day due to ECB Precedent Mario Draghi Surprised market by cutting rates and increasing the QE program by six months. You may also notice how the market reacted.
I feel last day the big movement blessed this week. Because of our two pending orders executed and reach our expected final target that gives us +170 PIPs.
We firstly open a pending order as long EURUSD at the price 1.0575 and send following forex trading signals as pending order to our followers
Buy EURUSD from 1.0575 SL 1.0535 TP 1.0605, 1.0625, 1.0645
After a while, we send another following pending order as short EURUSD which entry was the final target of the first order
Sell EURUSD from 1.0645 SL 1.0690 TP 1.0600, 1.0575, 1.0545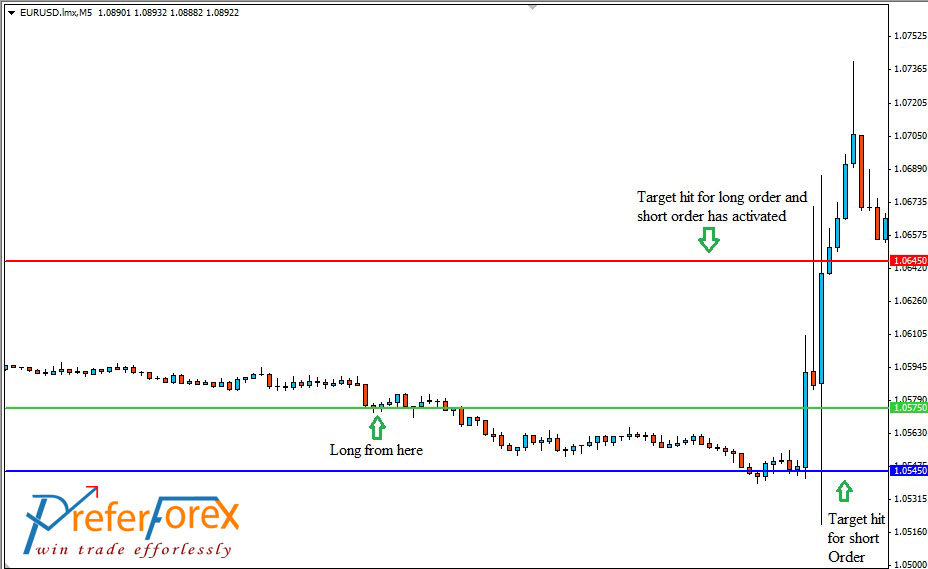 The buy order has activated and reached the final target and gives us +70PIPs profit and at the same, the 2nd order to short EURUSD has activated which entry point was 1.0645. The short EURUSD Forex Signal also started going to the correct direction and in a very short time, it hit the final target and gave us +100 PIPs profit. Within a very short time, we made Total +170pips on yesterday
There were some reasons which I post my weekly trading forecast beginning of this week here the post >>https://preferforex.com/forex-trading-forecast-29th-nov-2015
For a forex trader, this was a nice moment. Usually, we don't trade frequently we send a forex trading alert when we trade it is highly supported by all types of analysis. More the entry should be worth of good risk-reward ratio that we maintain. Now we are looking for today's NFP job data. To utilize correctly news trading chances on various macro events in the forex calendar needs to know some sort of depth of market. So before trading a trader should be aware of the risk of trading.