Forex News Trading
Some news Trading Exampls
Are you a forex news trader?
Take advantage of News events …
News trade can be highly benefited for a forex trader. Our premium members are able to trade during news like a pro with us. All of the news trade signals are highly rewarding. Some of our recent news trade example as follows :
4 December -2014: There are some high impact data released today we pick 2 events from here (a) ECB Press Conference (b) Unemployment Claims. As per our macro and market flow analysis we send pending signal on 3 December-2014 as follows:
Pending order: Long Term
Buy EURUSD form 1.2325 SL 1.2275
TP 1.2370, 1.2410, 1.2450
We got nice Profit form this trade after releasing new we made along with our all members +115 PIPs. Such trade is much benefited as it was pending order need not hurry in news time to entry. Just a low-stress profit. To entry, such high probable trade during news time need extensive knowledge in the financial market.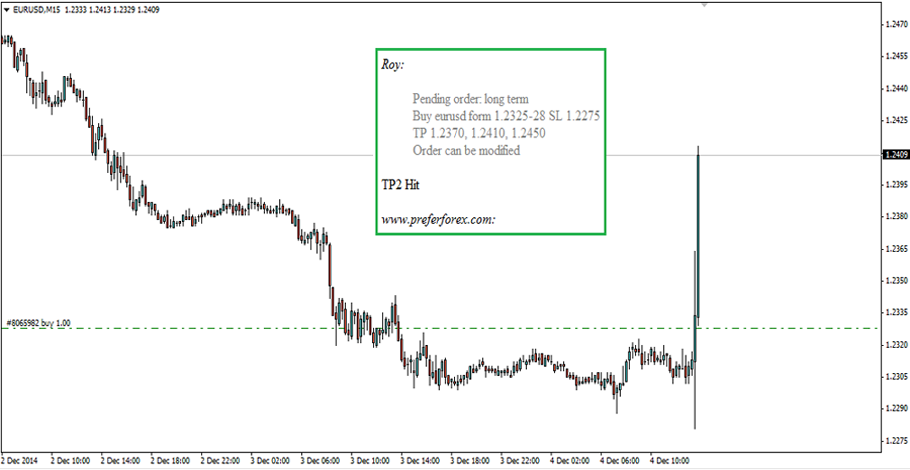 On 19-November-2014- We sent following Pending order for Upcoming FOMC Meeting on next day.
Pending order: long term
Sell EURUSD from 1.2595 SL 1.2635
TP 1.2545, 1.2505, 1.2465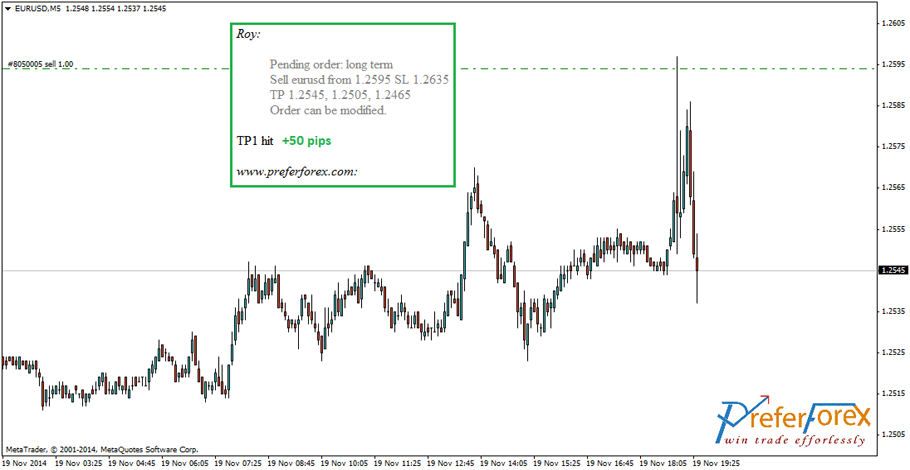 Another Trade Signal was 28-October -2014 targeting Next FOMC Statement
Pending Order: Long term
Sell NZDUSD from 0.7945 SL 0.8000
TP 0.7890, 0.7850, 0.7810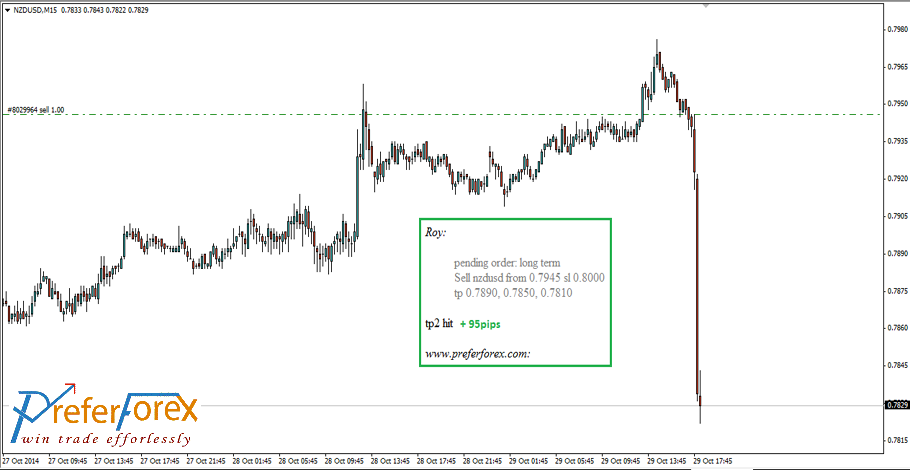 That's a nice spike trading that overloaded with nice pips.