Wednesday is the first FOMC meeting of 2016 this event is treated as a big day on the forex market. Lots of hopes and expects regarding today's Fed meeting. All analyst is expecting that the statement may not be dovish. Fed will reveal some important factors that may open the door of rate hiking. We are waiting to see how the market reacts with the statement that can give us the opportunity to make a profit.
This event shakes the market much. Last FOMC held 17 December-2015. We made +95 pips from our news trading forex signals. We are searching for good trading opportunities also today.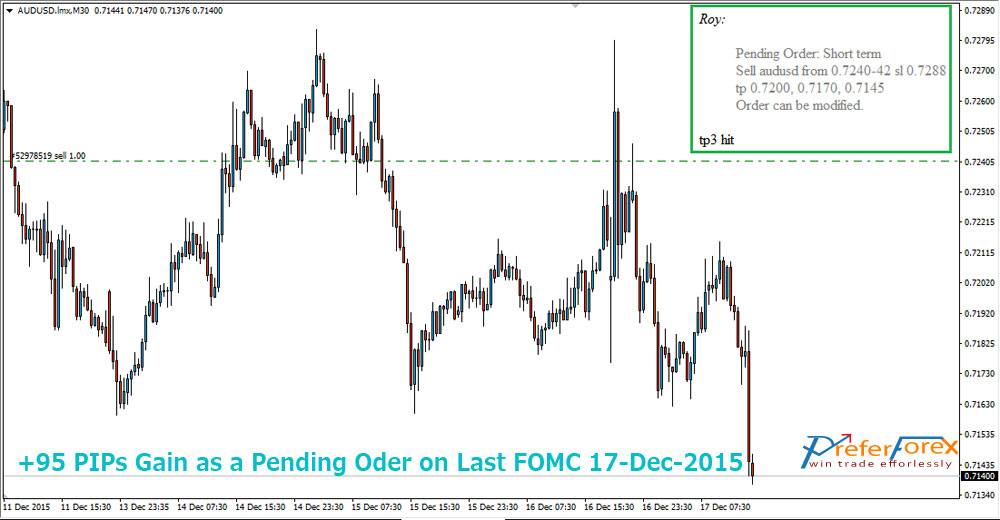 Our premium members get such awesome trade experiences lots of time during the fed meeting, ECB press NFP or other big forecasts.
Federal Reserve keeps 8 meeting schedule for the year 2016
FOMC meeting schedule 2016

January
26-27
March
15-16*
April
26-27
June
14-15*
July
26-27
September
20-21*
November
1-2
December
13-14*
Some others Signal during important news announcement
Not only FOMC we have had some awesome profit in another news forecast here a few posts about news trading
ECB President speaks on 3rd DEC