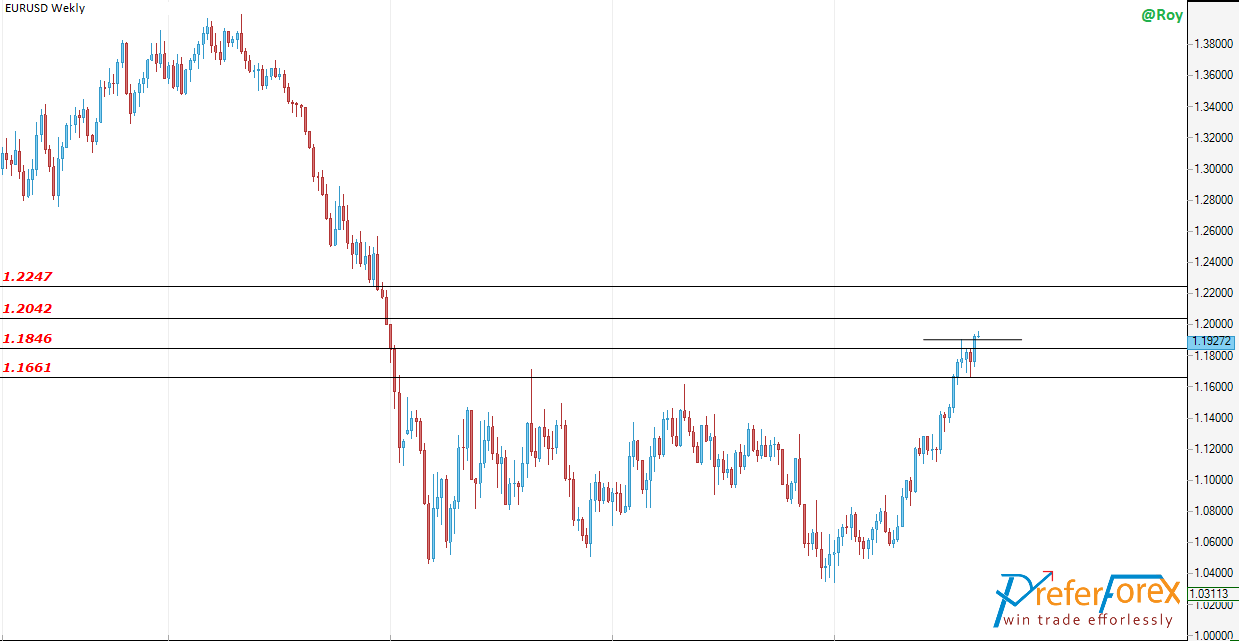 EURUSD is continuing bullish with the target of 1.2040.
After a short term bearish retracement, ERUUSD is again moving bullish. It has broken its recent high on last Friday. There are some short term supports at 1.1890 and 1.1846 and these are the possible targeted zones of bearish corrective movement. Still, we have not found any indication of USD strength. So it is expected the pair will continue moving bullish and the next bullish target could be 1.2040 followed by 1.2247. But the bullish bias can be compromised if the pair break below the level 1.1660 and that time we need to reanalysis the market.
In this week there is an important fundamental aspects Non-Farm Payroll that will also give us clues to analyze USD strength again.