In this video analysis, you can see the market moving bullish by making new highs. It breaks previous higher highs. And now it is retracing to the downside.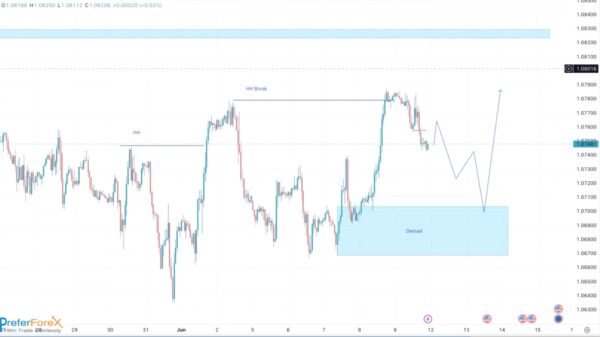 Below you can see a large demand zone near the 1.0700 area. I am considering this whole zone as a demand zone.
We will observe the zone closely when the price reach to this zone. We expect the price will continue bullish again from this zone.
The EURUSD pair on the market last week seemed to be dominated by buyers, as we said there are some potential liquidity pools on the upside, and buyers are exhausted in the supply zone. So we expect a retracement.
So our trading plan is to go bullish from this zone after having a good confirmation.
The final target of the bullish movement in this area is the price level of 1.0820, and the first target is the recent high which is the 1.0780 level.
Here is the Video link on youtube to show a clear market forecast