Today is the 1st April also the first Friday of a new month that point to forex traders a special day for forex trading as it's a non-farm payroll (NFP) US Job data release day.
EURUSD Overview before NFP
EURUSD has broken short term support at 1.1350-70. As the bias is still bullish so it is expected the bullish will continue till the next support at 1.1450- 1.1500. We will see how price reacts around the level, breaking on this level can initiate more bullish movement.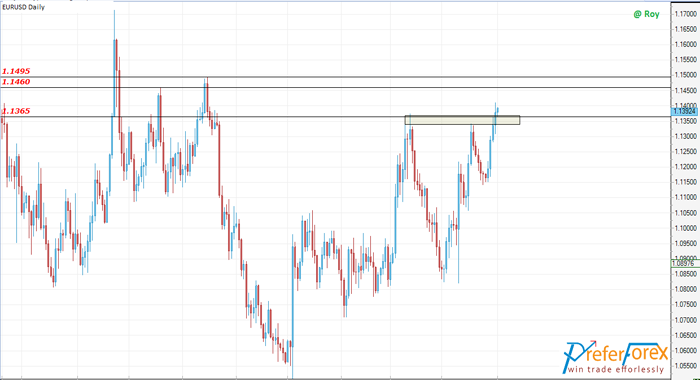 Trading Non-Farm Payroll Profitably
PrerForex premium members enjoy such event greatly because most of time NFP or other news event bring good amount PIPs for them. In the month of march'16, our highest achieve from a long term trade was + 188 PIPs we have started trading by our NFP trading strategy on the expected direction before the release. Now the EURUSD price staying in major resistance
Jobs report March 2016 will be published today.
Previously we have had also such a big profit from NFP, ECB or another new forecast. We are providing Forex news trading Signals along with long term and short term signals
NFP Forex Trading in February'16 here >> www.preferforex.com/big-profit-during-nfp-5th-feb-2016
Another Nice profit on US Job data release day >> https://preferforex.com/forex-signals-in-nfp-day