The US Employee situation report Non-Farm Payroll is the most significant data in the US it is simply familiar to the trader as NFP. The data released by the Bureau of Labor Statistics once each month usually the first Friday, at 8:30 am EST it is a major economic indicator that has a significant impact on the financial market. NFP reports can influences the forex market, equities, and commodity greatly since the US is the largest economy in the world and the US Dollar playing a role as the global reserve currency.
Ahead of NFP, EURUSD outlook 5th Feb 2016
According to our weekly analysis, I have said that if the price breaks the range in upside then we can see a short-term bullish movement targeting 1.12 followed by 1.13, Price has reached to the first targeted area, and it has still chance to reach to the second target to 1.13. We have Non-form payroll (NFP) Today, Depending on today's USA Job Data we can see the next movement of EUR-USD. It has a chance to reach to the second target or it also has a chance also to go back to bearish again if we have the hawkish job data, if the price falls back below 1.1050 and hold it then we can see the price to go back to the bearish again which is the long-term bias.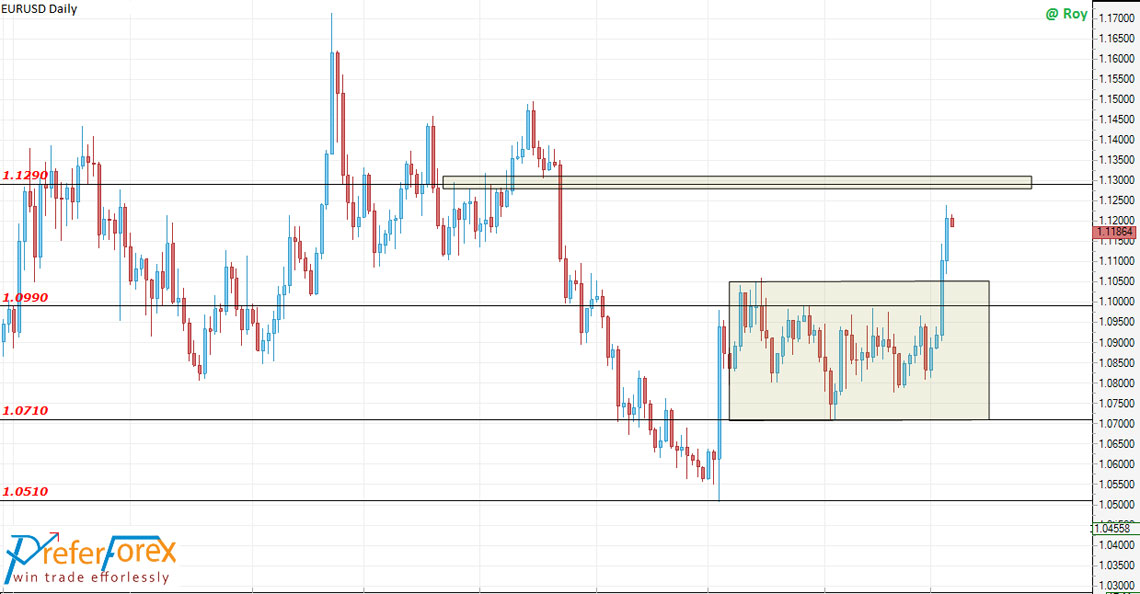 Depending on other fundamental factors Market prevails some trading opportunity to trade during the events. Here can be 2 types of trading chances
a) Trading before Publish of NFP b) Trading after the release of NFP here some post such big profitable trading opportunity
We have had many good entries during this event Here an example of our forex signals Before NFP https://preferforex.com/forex-signals-in-nfp-day
We are observing the market to apply our NFP trading strategy. According to the actual data of NFP sometimes currencies react immediately some time take time. So observe the market and tune up news time in the forex calendar, best of luck!