Latest Trade On EURUSD Gain +115 PIPs
We make $1150 From EURUSD
We send Signals to our Premium members on 13th September as follows –
Roy:

Market Order:
Sell EURUSD from 1.1095 Stop Loss 1.1155
Take Profit 1.0980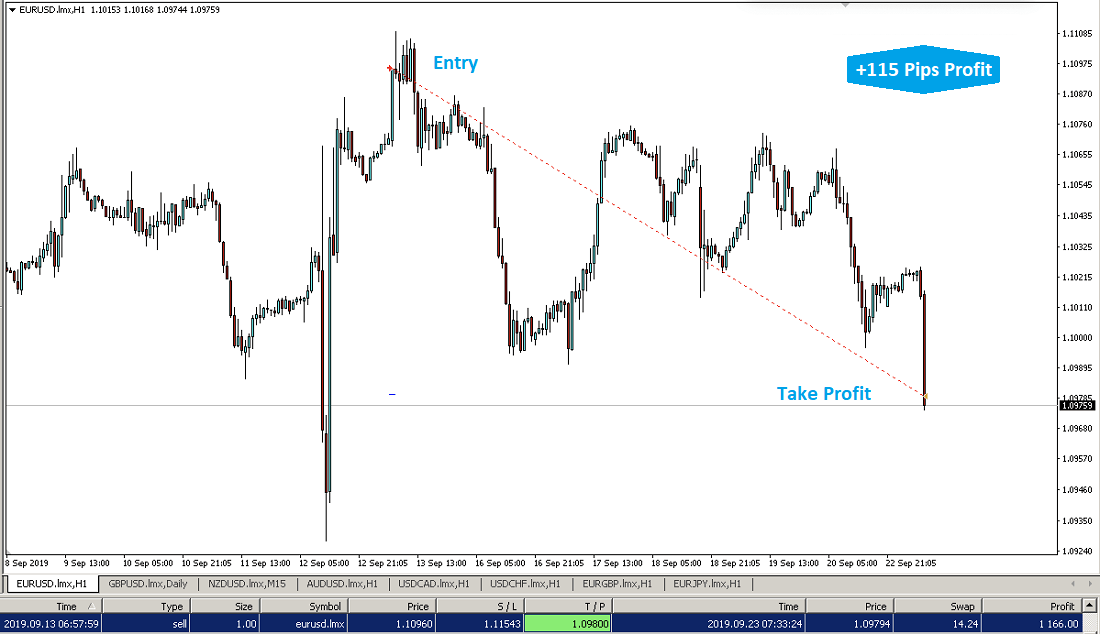 The Signal hit The Take Profit on 23rd September and broung +115 Pips Profit for our members.
We use only 1 take profit there are NO TP1, TP2 So our members can make the full profit E.g. if 1 standard lot traded by this signals profit is $1150 (aprx.)
Live Trading Proof
Try Our Forex Signals for 15 Days FREE.
Never give up your personal data to others.
No Broker Promotion, No Broker Affiliate Offer Etc.
Get Signals In Member Area and Email Alert